Free delivery all over Estonia
Free delivery all over Estonia
Estonian CBD
Cannabis Shop
Are you at least 18 years old?
This website is for people over the age of 18 living in Europe
Happi HHC disposable - lemon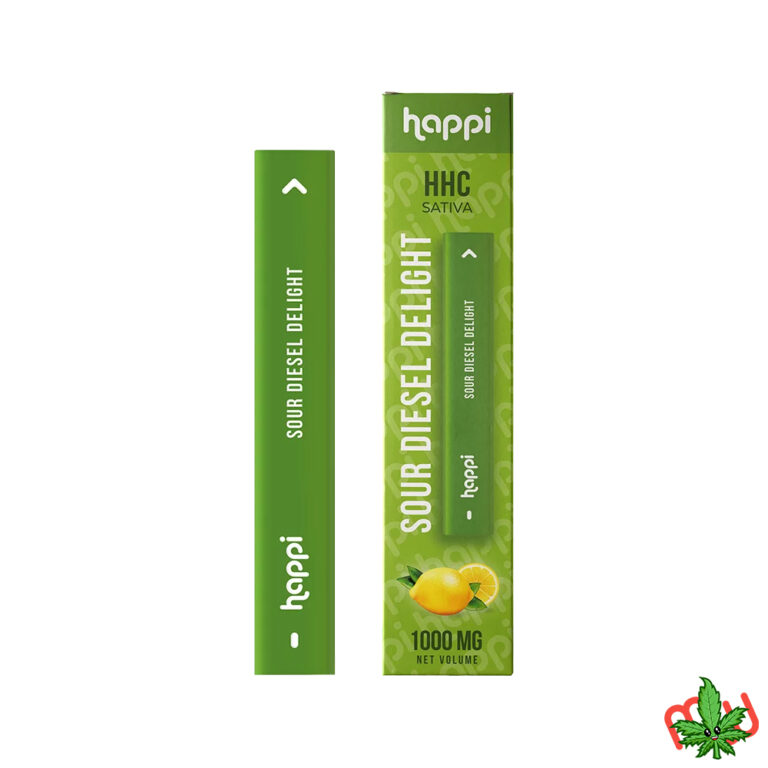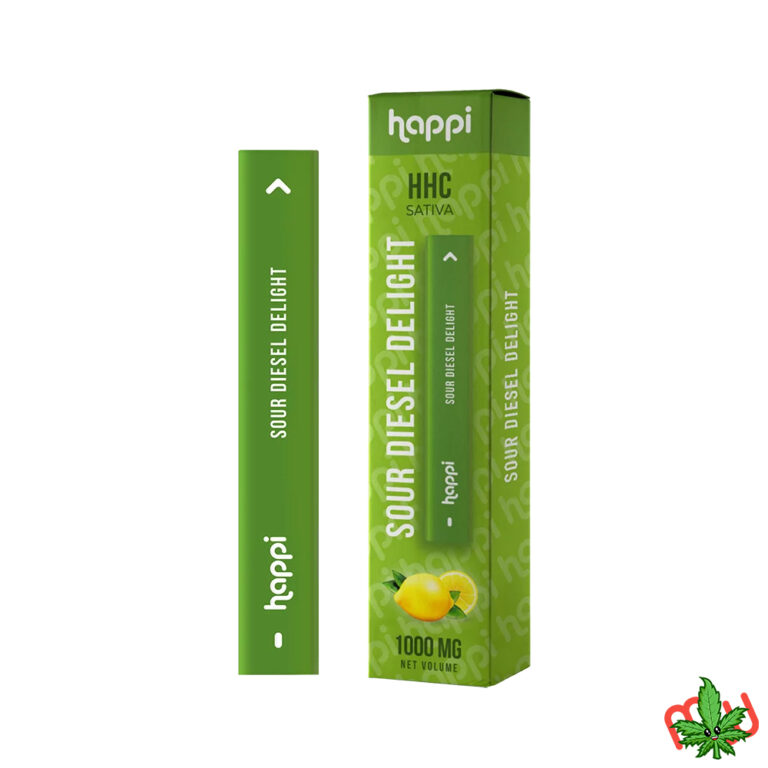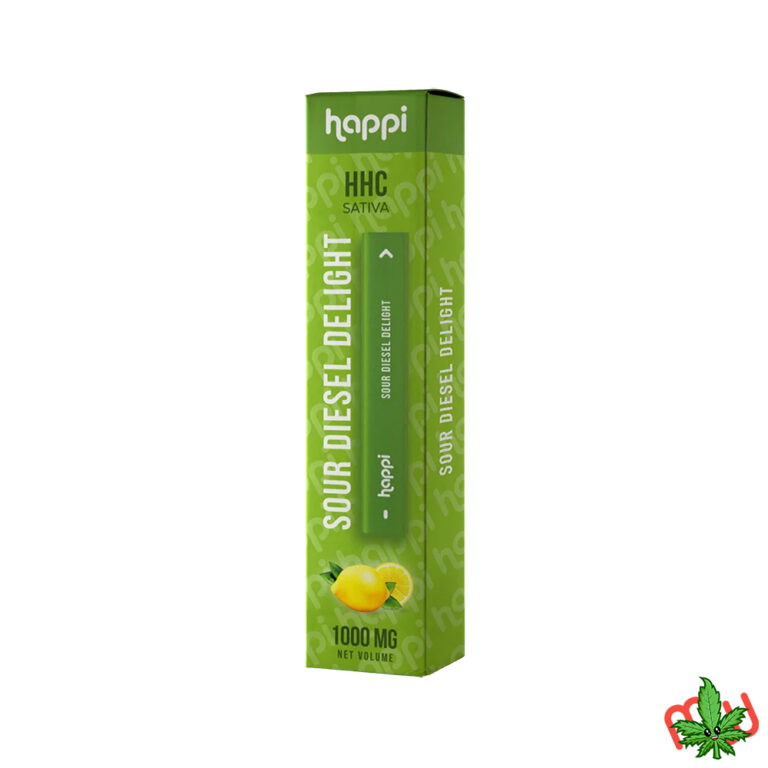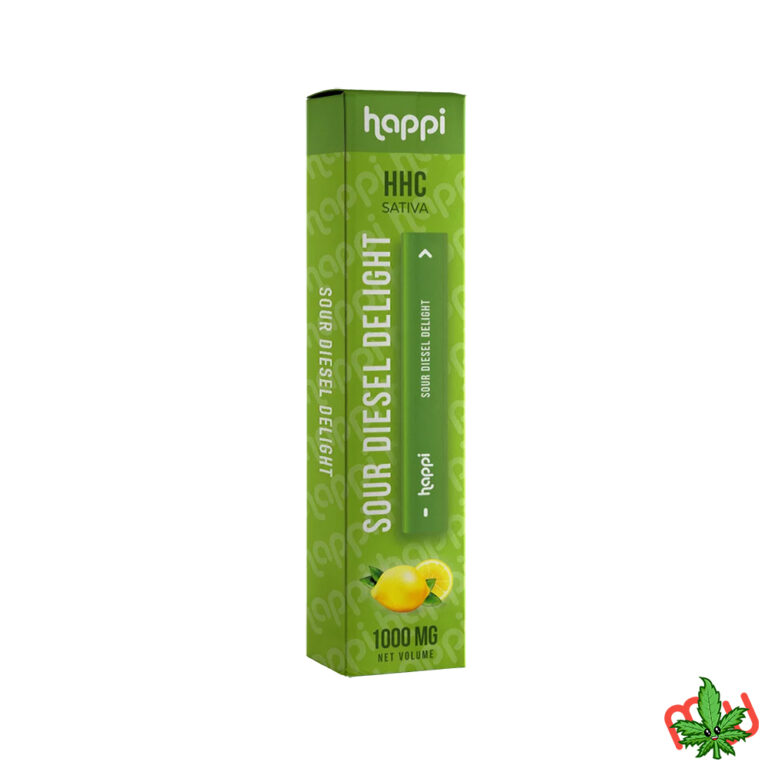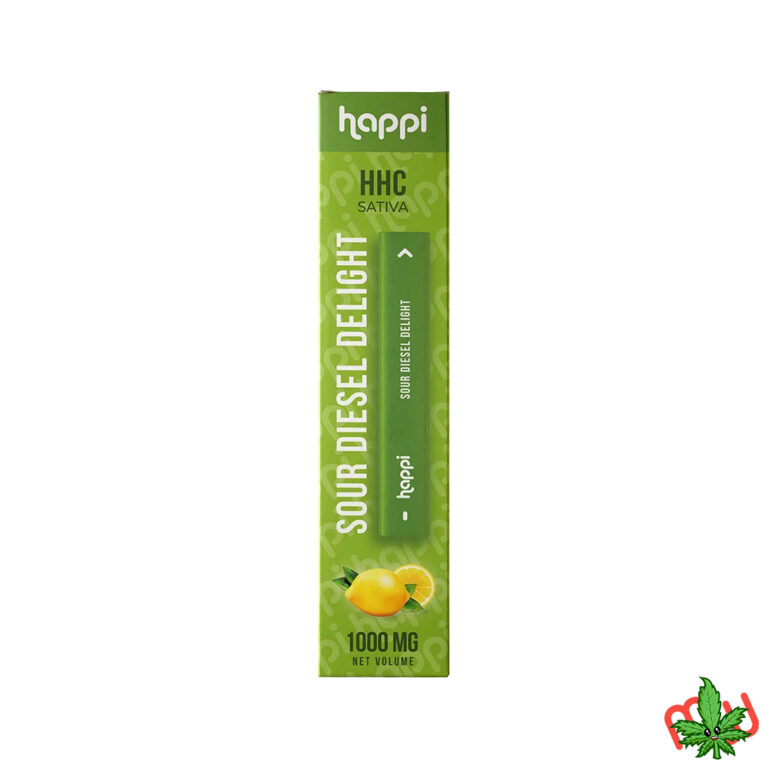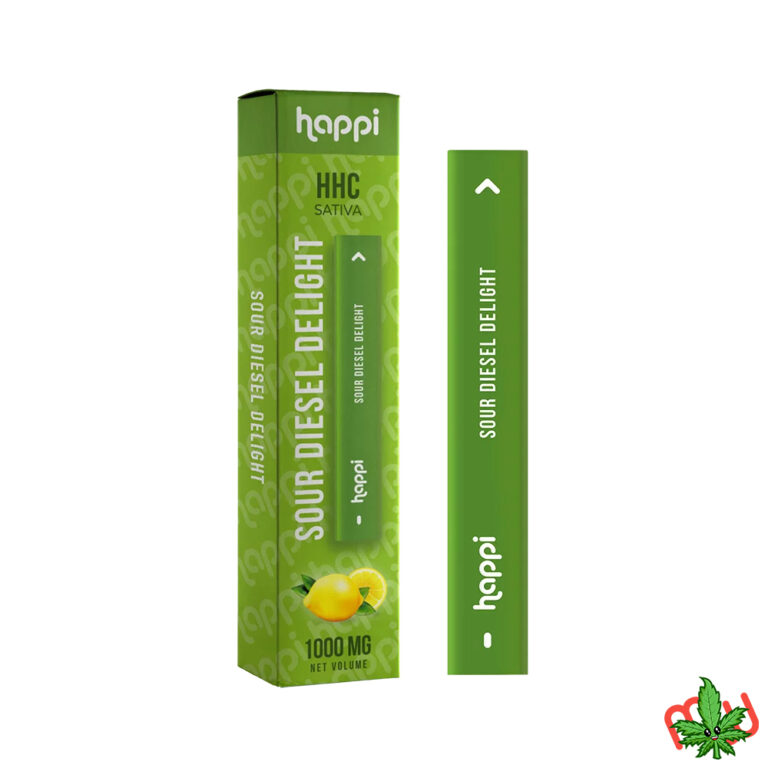 Experience the power of cannabinoids like never before with Happi HHC disposable - sour! Unlike its cousins Delta-8 and Delta-9, Sour HHC vapes provides a well-balanced high. That won't hold you back from your daily activities. Discover our full range of unique flavors in a discreet, portable vaporizer that you can simply throw away when you're done. Elegant and practical vaping device with the option of recharging the battery with HHC, CBD and Banana Runtz aroma. Made in sunny California by a company with long experience in the manufacture of VAPE devices and e-cigarettes. The American brand HAPPI is currently the leading manufacturer of VAPE devices and electronic cigarettes in the USA. We are happy to offer them to you. Try HHC vape pen all and find your favorite flavor today! Buy Happi HHC disposables!
HHC distillate
CBD – cannabidiol
Natural terpenes
Rechargeable: Yes
Flavor: LEMON
THC 0%
HHC ~100%
For 18+ years old only
Discontinued!
HHC disposables is safe, healthy and legal worldwide.
Buy legal HHC disposables from our online store MyWeed.ee!
Why Happi disposables?
Who says you have to invest in an expensive vaporizer to get the best vape experience? Our disposable HHC VAPEs require absolutely zero maintenance and are discreet enough to fit in your purse or pocket while traveling!
We use only the highest quality naturally sourced HHC for our HHC products, plus we've tested every batch in a third-party lab to ensure you get premium quality and potency every time – no excuses!
Questions about HHC?
Although HHC was discovered in the 1940s, it has only recently entered the mainstream, so chances are you haven't heard much about it. If you have any questions, don't hesitate to contact us.
The device contains a rechargeable battery with a capacity of 350 mAh via USB.
Please note: We do not sell all products, accessories and electronic cigarettes that we offer to persons under the age of 18. We thus meet the conditions of Act No. 379/2005 Coll. on the ban on the sale of electronic cigarettes, e-liquids and their accessories to minors. Any product imitating the function of a tobacco product or tobacco accessories, including accessories for these products, can be purchased after reaching the age of 18. Store out of reach of children. Not intended for pregnant and lactating women. . Store in a dry and dark place at temperatures up to 25°. Protect from direct sunlight and frost.
Certificates
HAPPI HHC Disposable
Composition
• HHC, CBD, natural terpens
Manufacturer
HAPPI VAPE s.r.o.
Related articles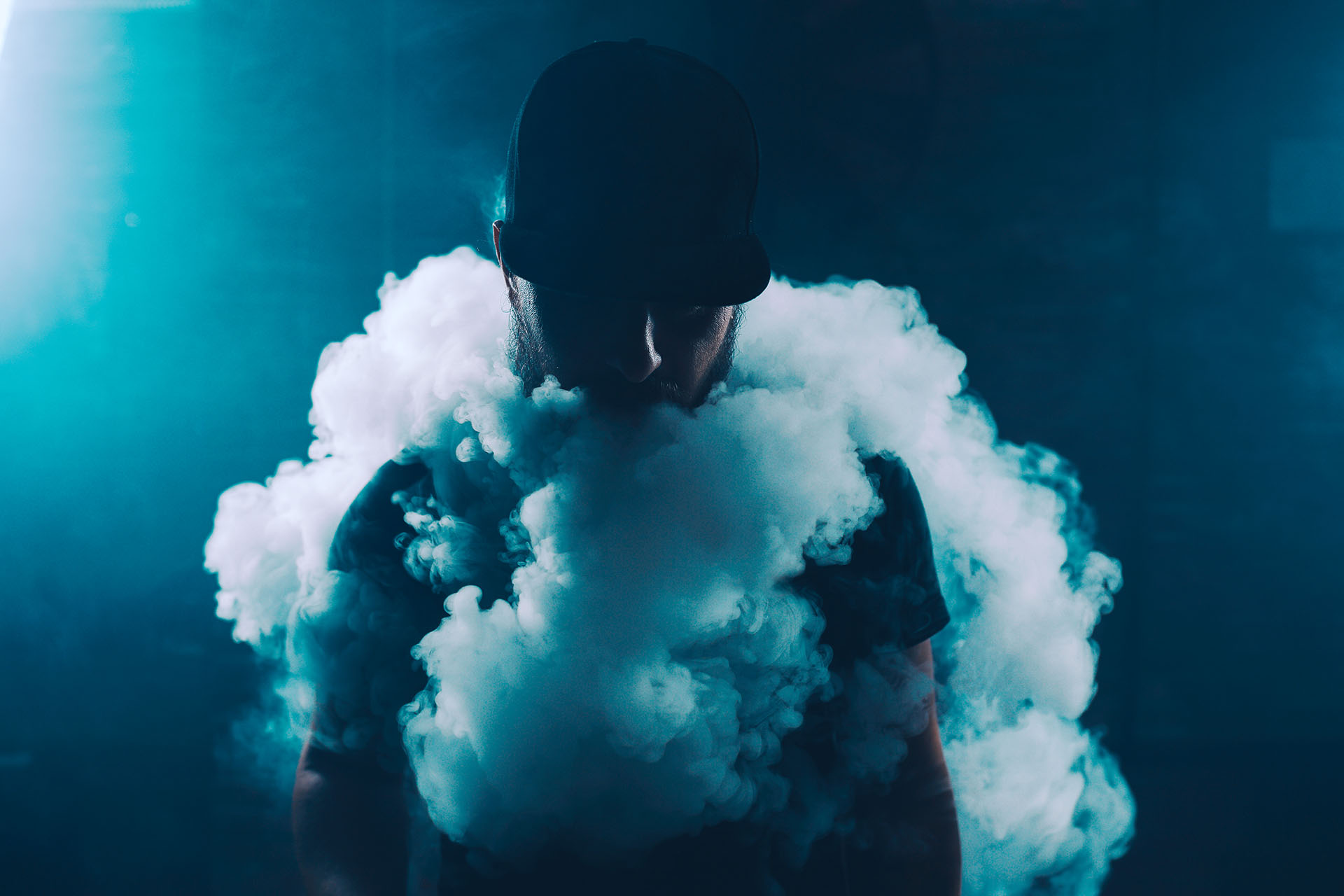 HHC disposables are on the rise right now. After CBD, it's the hottest cannabinoid that everyone is looking for. Although its potential benefits are not yet scientifically confirmed, ...
Read more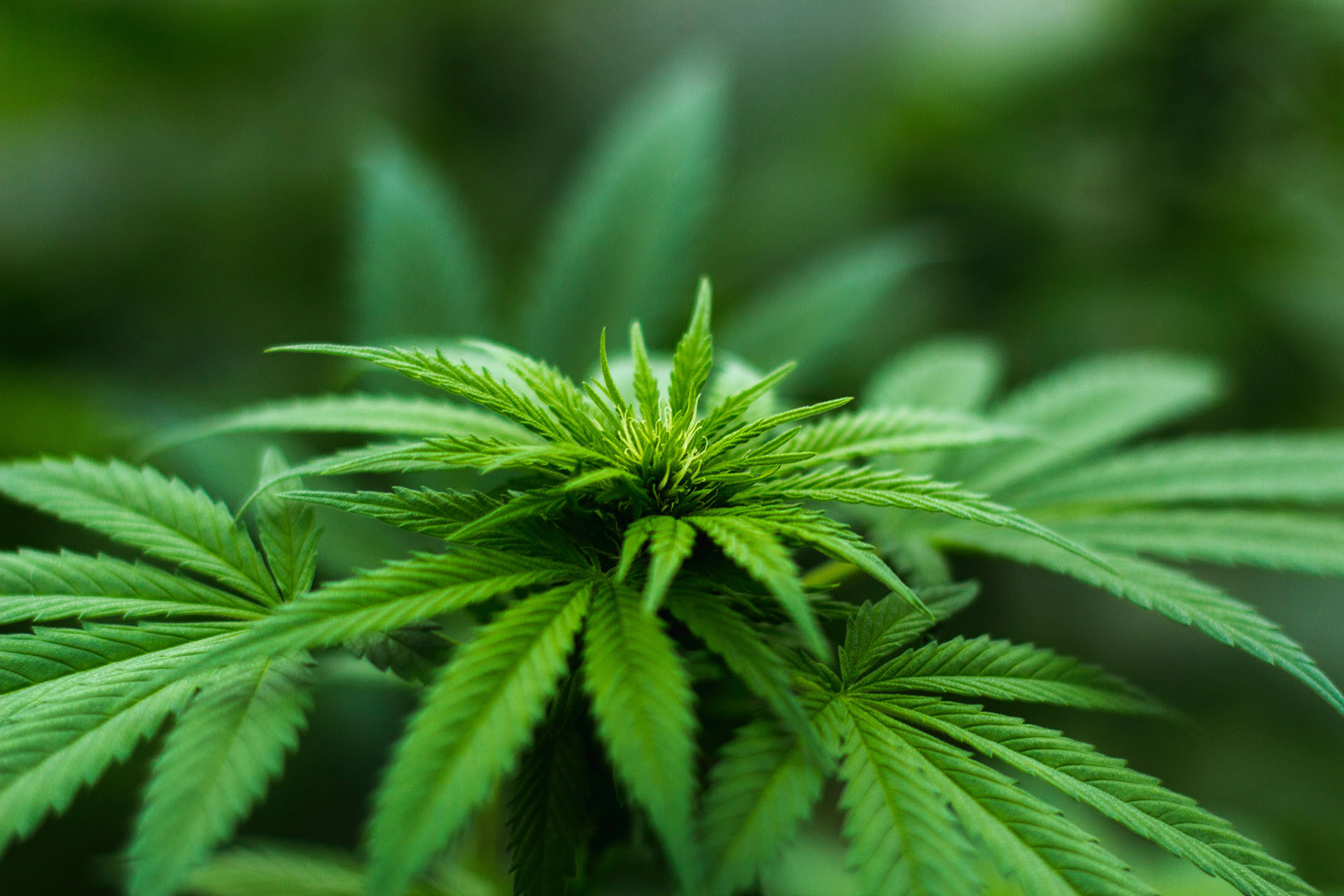 Yes, hexahydrocannabinol (HHC) can get you high. Not much is known about HHC, but users have reported that it causes a mild feeling of intoxication. Appearance of HHC flowers The appearance of ...
Read more
Our Facebook
/myweedestonia
0